Creators
How to Grow & Monetize Your Channel on TapeReal - A Creator's Guide
In this blog post, you will learn all the tips and tricks to starting, growing, and monetizing your creator channel on TapeReal.
With interest growing in TapeReal, we are getting flooded with emails asking for tips and strategies on how best to establish, grow, and monetize your channel.
There are many resources on how to grow your YouTube channel, but most of it is centered around 'cracking the algorithm' along with some YouTube best practices.
At TapeReal, we pride ourselves on being algorithm-free, so that you, the creator, can simply focus on your art and express yourself the way you want, not the way an algorithm wants.
Now that many folks on TapeReal have surpassed 1000+ plays, people are beginning to wonder, how can we plant roots and continue to grow our channel?
HOW TO GROW YOUR CHANNEL
---
On TapeReal, the journey starts with your profile. This is the place where people learn more about you, your channel, and your content.
It's like being introduced to someone for the first time at a party or work event, and we all know the importance of first impressions.
So how do you make sure your profile is leaving a great first impression on your audience and potential followers?
1. MAKE YOUR PROFILE STAND OUT
The first step is to complete your profile 100%.
A completed profile helps build trust with your audience.
At minimum, make sure you've uploaded a picture, completed your bio, and added a link to your website.
Completed profiles also get better discoverability on TapeReal.
When people are browsing the "who to follow" section, premium and completed profiles are given higher placement on the app.
However, a higher placement does not mean you will automatically get more followers.
The question remains, what makes someone "swipe right" to follow you?
---
UPLOAD THE RIGHT PHOTO
Well, according to the world's most matched man on Tinder, the first tip is to upload a clear and attractive profile photo.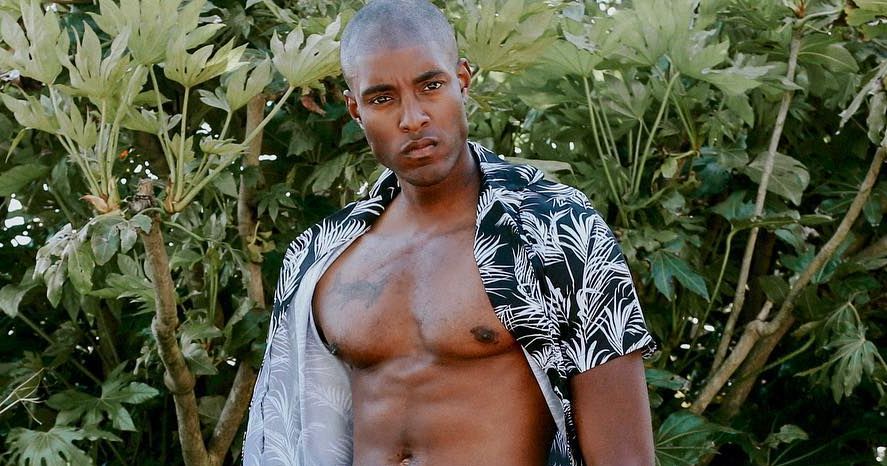 Stefan-Pierre says:
"On a dating app, you have 0.5 seconds to decide whether you like someone enough before you go on their bio. So it's important to have a nice presentable photo as your profile picture which also stands out."
Of course, TapeReal is not a dating site, but it is important to think about the psychological reasons why someone will swipe right on your profile.
Stefan also says to avoid group shots, or in TapeReal's case, photos that don't match the content of your channel.
Extra: switch up your profile photo every now and then as a way to show support for causes you care about. It's a great way to raise awareness.
In version 1.93 of TapeReal, you now have the ability to upload a cover image to personalize your profile.
---
WRITE AN INTERESTING BIO
Write a bio that clearly explains who you are, the objective of your channel, and the value people can expect by following you. This is the simplest formula for building trust with your audience.
However, your bio is also an opportunity for you to be creative, so think of ways to stand out by using emojis or by showing a sense of humor in your bio.
Nothing too cheesy, just something that shows your sense of personality and authenticity.
If your channel is focused on specific topics or a niche, make sure to highlight those as well. Don't be afraid to show all the different sides of who you are... We are, after all, multidimensional beings!
Most importantly, make sure you're being clear and to the point.
Also think to yourself, would I want to swipe right on me if I read my own profile? Would someone who is meeting me for the first time understand the value of my channel?
Food for thought.
---
ADD A LINK TO YOUR PROFILE
If you don't have a website, you can use a link to your YouTube channel or any other social media profile you are active on.
If you have many websites, you can setup an account on Linktr.ee and add your Linktr.ee link so that people can see all the different ways they can learn more about you.
PS: Make sure you add your TapeReal web link to your Linktr.ee too!
---
2. SHARE YOUR FIRST TAPE
Now that your profile looks amazing, it's time to share your first audio or video tape where you can introduce yourself and your channel.
Again, first impressions count, so make sure you stand out, clearly explain the purpose of your channel, and be your authentic self.
TapeReal prides itself of being a filter-free and human-first community.
When publishing your first tape, make sure to use descriptive keywords and relevant #hashtags so that your content gets indexed appropriately in the app.
This way, when people search for specific keywords or #hashtags on TapeReal, they can see your content in the search results.
Now that you have shared your first tape...
---
WHERE DO YOUR TAPES GO?
Since TapeReal has no algorithms, all content creators get published to a Worldwide Chronological Public TapeFeed (in the app and on TapeReal.com).
The Public TapeFeed shows you what is happening right now on TapeReal.  It's also a great way to find and discover new content creators on the app.
Aside from the Public TapeFeed, your content also gets published to your channel (a.k.a. your profile in the app and on the web).
When you visit TapeReal.com or your profile on the web, you can get individual hyperlinks to your content along with the 'embed' code so that you can embed tapes on your website or blog.
There are many search engine optimization (SEO) benefits for adding audio/video content to your website or blog.
Here are two other blog posts we wrote on this topic:
---
PERSONALIZED FEEDS
Aside from the Public TapeFeed, you can also personalize your own chronological feed by following people who interest you.
People you follow will appear under the "For Me" (Following) tab and you can easily switch between the Public TapeFeed and your personalized one.
You may have noticed, some creators appear higher on the feed. This is because they have purchased one of our growth plans.
A growth plan gives you a higher placement on the TapeFeed on days that you post, better placement in search results, and helps grow your followers by appearing higher in the "who to follow" section.
Growth plans are a great way to automate your audience growth.
---
3. BUILD YOUR CONTENT LIBRARY
Like Rome, your channel will not be built in one day.
It will take time, effort, and consistency on your part to make it successful.
But with a stellar looking profile, a growth plan, and a snazzy introduction tape, you have a solid foundation to build upon!
Now, all you need to do is...
---
SET A SCHEDULE & BE CONSISTENT
The first thing to decide is how often you want to publish content.
Some people like to share content daily, others like to share every 2-3 days, and some publish weekly.
You can also start or participate in a 30-day challenge to build accountability with yourself. For example, we have see 30-day challenges for gratitude, push-ups, and mental health.
When deciding on a schedule, pick one that you can commit to and be consistent.
Consistency builds trust with your audience.
When you publish content every day or every Mon-Wed-Fri, people will begin to look forward to hearing from you on those days.
After all, we are creatures of habit!
Next...
---
BE CREATIVE WITH YOUR CONTENT
On TapeReal, there are no filters or crazy editing features, but this does not mean you can't be creative with your content!
There are a few ways to publish content on TapeReal:
Record the raw audio or video moment... 3-2-1... record!
Upload pre-recorded or edited video content
The first option is designed to help you capture the REAL moment.
This is what we like to call #SocialReality: it's raw, it's authentic, it's what makes us human. It's an authentic moment in life and in time.
Social media platforms like Facebook believe that social connection is evolving, which is why they are building the metaverse (dystopian much?!).
But at TapeReal, we believe the best things in life are REAL, and our need for authentic human connection is only going to grow, but not in the way that Facebook is imagining.
Here's a wonderful video from Iceland that pretty much sums up the "RealVerse" that TapeReal is building:
The second option for publishing on TapeReal gives you more creative options.
This is where you can upload pre-recorded content that you have edited beforehand. It could be a vlog with an intro/outro, a music video with special effects, or anything your creative heart desires.
At TapeReal, we like to say the recording canvas is yours!
How you choose to express yourself is up to you. We believe that diversity and plurality of opinion is important because it helps our minds expand and grow.
Now that your profile looks amazing, and you're creating some amazing content for your audience, the next step is to...
---
4. PROMOTE YOUR CHANNEL
Here are a five ways you can easily spread the word about your channel:
1. Invite your friends and family to TapeReal
On the top right corner of the Record screen, there is an option to "Invite" your contacts to TapeReal. Simply tap and send the pre-populate message to people you want to invite and connect with. Grow your audience with people you know first!
2. Share your TapeReal profile across Social Media
Share your profile's web link on social media so that people who do not have the app know how to find your channel on TapeReal. This will be especially useful when you start monetizing and posting exclusive content!
Your web link is easy to remember: tapereal.com/@your-username
3. Get a Growth Plan to Gain More Followers
With a "Creator" growth plan, you will appear higher in the "who to follow" section. This means, all new users coming to TapeReal will see your profile first, increasing the likelihood that people will swipe right to follow you.
4. Share your TapeReal content on Social Media
After publishing a tape, make sure you share the content on social media. Let your followers know that you are creating a new stream of authentic content on TapeReal. This will be incredibly useful once you start sharing exclusives.
5. Engage with the Community
At the end of the day, the easiest way to promote your channel is to create great content and engage with other content creators on TapeReal. The more you can add value, the more likely people will reciprocate.
There is strength in growing together!
PS: Remember to ask people to like, comment, and follow your channel too.
Ask and ye shall receive ;)
---
5. MONETIZE YOUR CONTENT
We often share everything on social media, but sometimes, your content  and creative work deserves a little exclusivity and premium treatment...
Wouldn't you agree?
One of the coolest features on TapeReal is our tool for monetizing exclusives.
It is the easiest and fastest way to turn on monetization for your channel.  
With one tap, you can instantly start selling access to your exclusives.
However, if you plan to make money in any business or on social media, you need to think about your strategy and approach.
Here are some tips to help you maximize your earning potential on TapeReal...
---
GROW TRUST WITH YOUR AUDIENCE
Trust is the most important online currency of the 21st century.
Trust has enabled people to tap a button and get a ride from a stranger.
Trust has enabled travelers to spend a night on a stranger's couch.
Trust has enabled people to buy and sell products from around the World.
Human beings transact through the medium of trust.
We buy from people, businesses, and brands we know and trust.
So how do you build trust with your audience?
The same way that any brand does it.  
You show up, produce consistently great content, and deliver value.
Why do we buy Big Macs?
Because McDonald's has opened up restaurants in every corner of the globe.
That's called "showing up."
Because McDonald's has invested an insane amount of time and energy into making sure your Big Mac always tastes the same... every. single. time.
That's called "consistency."
Because McDonald's sets their prices at a level that everyone can afford.
That's called "delivering value."
People trust McDonald's brand because it has consistently delivered on its brand promise.
This is the meaning of trust, and this is how you need to think about building trust with your audience on TapeReal.
If you join TapeReal, and your first post with the community is an exclusive, the likelihood of anyone paying you to unlock your content is slim.
Of course, if you are an influencer and already have an audience, or your YouTube channel is growing like crazy, then your strategy will be different because you can easily bring along your trust and reputation to TapeReal, and monetize your existing super-fans quite easily!
However, if you're just starting out on your creator journey, then it will be important for you to build trust by showing up consistently and deliver value to the community first.
---
DEVELOP YOUR MONETIZATION STRATEGY
Your strategy should begin with your content.
What do you want to share with the World?
Are you focusing on a topic? A variety of topics? A niche audience?
Are you leveraging your expertise, talents, personality?
TapeReal is designed to be a distribution and monetization tool, a network for human connection, and a marketplace for exclusive content.
Here are a few content ideas for monetizing on TapeReal:
Monetize your "behind-the-scenes" as exclusives
Monetize your creative process or your artistic talents
Monetize your knowledge and expertise
Sell "early access" to your content before you release it on YouTube
If you are a musician, sell access to your unreleased music exclusively.
Or you can leverage the tool as a way to let your fans support you.
Generally speaking, you should monetize something of high value or something that you can't get anywhere else i.e. make it EXCLUSIVE.
---
SET & TEST YOUR PRICING
If you lock your content and find that nobody is paying you, then take a step back and think about your overall pricing strategy.
Your content is only worth what someone else is willing to pay.
So look in the mirror and ask yourself:
Is my 2 minute video worth 100 RealCoins (which converts to $9.00USD)?
Would someone pay me almost the cost of a Netflix subscription to unlock something that is only 2 minutes long?
Again, if you are an existing influencer or popular YouTuber, your super-fans may pay to unlock this content. But if you are just starting out, it may be a challenge.
Think about it, and make sure you set a FAIR price for your work.
Alternatively, you can also use micro-payments as a way of gaining the support of your fans and audience. This way, people can support you without breaking the bank or feeling like your content is too expensive.
---
USE THE PREVIEW FEATURE WISELY
TapeReal allows viewers to play the first 20 seconds of your content for free.
This gives viewers an opportunity to sample and get a taste of your work before deciding whether they want to purchase it.
Use the first 20 seconds to explain the value of your content.
Think of it like a mini pitch or building up excitement for what the viewer can expect by unlocking the rest of it.
---
GET A HEAD START BEFORE THE MASSES
Now is the time to start your creator journey on TapeReal.
We are a unique social platform and marketplace for selling access to exclusive content without the hassle of integrating 3rd party payment processors.
To secure a creator's privacy and content ownership, TapeReal prevents users from screen recording content from the app.
TapeReal will continue to build the right monetization tools that empower creators to monetize content on their terms while preserving the privacy of our community.
We are working on some amazing new features in 2022 and more monetization opportunities will be coming soon!
---
TLDR;
Here is a summary of how to start, grow, and monetize your channel on TapeReal:
1. Grow Your Channel
Make a profile that stands out; upload a photo; write a bio; add a website.
2. Share Your First Tape
Use relevant hashtags/keywords; personalize your feed; get a growth plan.
3. Build Your Content Library
Set a schedule; be consistent; be creative; and most importantly, add value.
4. Promote Your Channel
Invite people; share your content on social media; engage with the community.
5. Monetize Your Exclusive Content
Build trust; go in with a strategy; set and test your pricing; use the preview wisely.
---
CONCLUSION
TapeReal is built on values.
Our pillars are human connection, privacy, being algorithm-free and creator-first.
When you succeed, we succeed.
Help us build and grow an ethical social platform. Download TapeReal and get started with your creator channel today.
Onwards and upwards Tapers! :)